Over 30 Years Experience $180 Million+ Recovered
Injured?
Let us be your Hero
Easy as 1-2-3
You've been injured, the last thing you need is the headache of figuring out what to do next.. That's why EAccidents has worked vigorously to build a team of injury all-stars to make this process as simple and painless as possible. Our experienced attorneys handle everything the right way and have the tools and resources to get results other law firms can't. Best of all, it's completely free!
Step 1
Call us at 844-400-0123
Step 2
Retain our firm
Step 3
Leave the rest to us
Only The Best
We have an amazing team of industry leading attorneys and other experts in their respective fields that specialize in personal injury cases, know the law and are fully dedicated to your cause. We don't stop fighting for you… until the insurance company give you the compensation you deserve. We know each case and each client is unique. That is why we have built a nationwide network of the top experts in each field. The best doctors. The best expert witnesses. The best body shops and mechanics. We also bring in other top attorneys that specialize in your type of claim to ensure you receive maximum compensation.
Taking Care of Your Medical Needs
You're in pain and you don't know where to turn. Brain Trauma? We know the best doctors for that. Spine injury? We know the best doctors for that. Broken leg? Guess what..? We know the best doctors for that too. All of your appointments, follow-ups, procedures, etc. are handled by our team and can be managed and viewed online or in your own personal portal app.
Taking Care of Your Property Damage
How do you know which body shop to go to? What will your insurance cover? How long will you be without your car? Who will handle the rent-a-car fees? Our team takes care of all the hassle and headache and let you focus on just getting better.
Taking Care of Your Compensation
You deserve every last cent for your pain and suffering. We won't let the insurance companies bully you around and play their games. Our team is skilled at negotiating fair settlements and just results. If needed, our trial litigators will fight until we receive a proper settlement. Let us fight and help you rebuild your life.
Winning Combination
Our passion and enthusiasm advocating for our clients is unmatched. Our ingenuity and resourcefulness is unparalleled. Our results are unbelievable. Leveraging tenacity, technology, and teamwork eaccidents is all about winning. Our team of attorneys has recovered over $180,000,000.00 and is fighting to add to that total each and every day.
Satisfied Clients
98%
Success Rate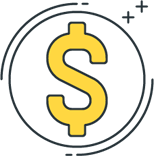 Recovered
100%
No Recovery No Fees
Recent Verdicts & Settlements
What We Do
EAccidents specializes in handling a number of different personal injury cases and can ensure every last detail of your case is handled properly. You didn't plan to be in this situation. You didn't want to be a victim. Let us be your hero. By using talented professionals and employing time-saving technology we are able to assist our attorneys to maximize results. We also use technology that is easily accessible online or with our mobile app to operate as efficiently as possible and save money so we can maximize settlements for our clients.
Why Eaccidents?
The Right Firm Makes All the Difference. Don't Settle for Second Best.
Network of Top Tier Attorneys
EAccidents has cultivated an amazing network of top tier attorneys and medical professionals. We have the top former insurance attorneys working with us and industry leading medical professionals on our team. Any other law firm can get you a settlement. Our attorneys know how to handle your case properly to ensure you get the maximum compensation possible.
Proprietary Algorithm
EAccidents has developed a proprietary algorithm to determine the best professional for you. We did our homework to ensure that we only have the best professionals in their respective field on our team. Matching you with the right all-star team that specializes in your specific injury case is our specialty. Our attorneys average a 22% higher settlement compared to other firms.
Streamlined Process
By using cutting-edge technology, we enable our all-star team to do things quickly and easily online or with our mobile app. We take care of everything. Our cloud-based systems and apps will ensure your case is managed effectively and efficiently. Our app give you access 24/7 to live support, online appointment schedule and many other resources and tools.
Unrivaled Customer Service
We have unrivaled customer service and support. A caring and dedicated case manager will be assigned to you to make sure you are supported through the entire process. Our team is always available around the clock to take your calls and reply to your text messages and emails. Our success is based on your satisfaction.